---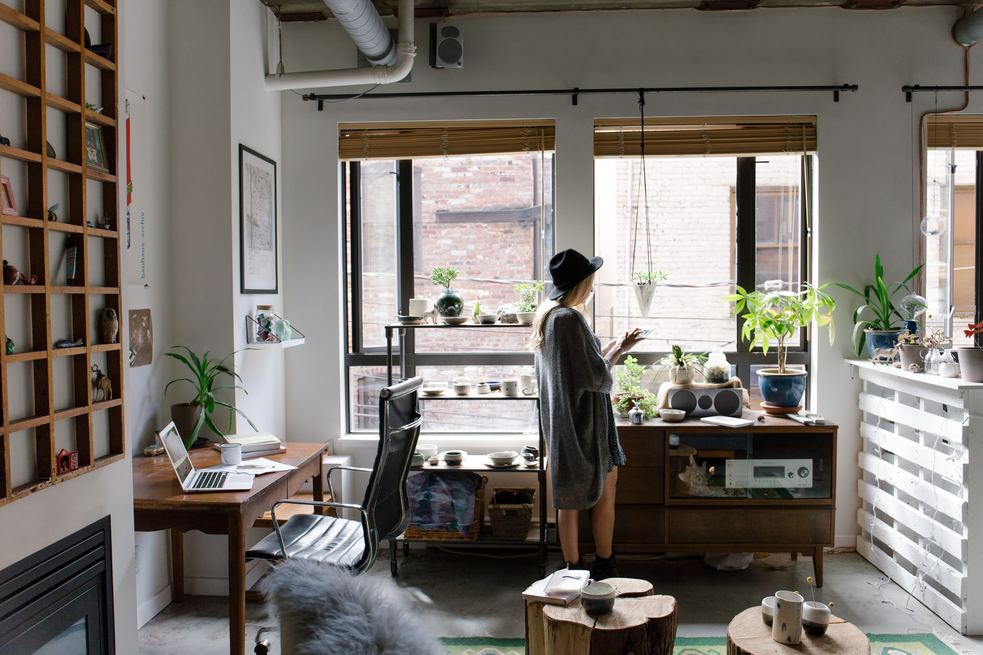 Business / Digital Marketing
A day in the life of a digital marketer
What do online marketers or digital marketing consultants do? They help your business to 'get found' online using a combination of inbound and outbound tactics. With many of my clients being accommodation businesses scattered throughout Australia, there are different ways I manage their online activity. In this article, I'll show you what's involved in my typical day.
Definition of digital marketing
Marketo refers to digital marketing, at a high-level, as referring "to advertising delivered through digital channels such as search engines, websites, social media, email, and mobile apps."
Some people get confused between inbound marketing and digital marketing thinking they are the same. But they aren't. The difference between inbound and digital is that digital marketing doesn't differentiate between inbound and outbound techniques.
Marketing tactics
The best digital marketers use a combination of tactics across their digital assets (website, social media channels, and blog). Being across these different assets takes a bit of time in both researching and understanding the current best practices, but also to create, manage and share content that your audience can identify with.
Regardless of whether it's inbound or outbound, each involves a dedicated commitment to create consistent, quality content, and to engage and grow your online presence. While some agencies specialise in Facebook advertising of PPC (Google AdWords), my role at Forj Marketing involves using a range of digital tactics as outlined below. The great thing about this is that I get such a variety of tasks to do, but also, they all work together and in a marketing sense, they shouldn't be looked at in isolation.
What I do as a digital marketing consultant
Social media marketing
Social media marketing requires community management, as well as creating content and analysing the results of our clients' online activity. Each morning I spend about half an hour checking new messages received on our Facebook, Instagram and Twitter accounts for the properties I manage.
For hotels and resorts, it's important to check messages regularly as people looking to book rooms often ask questions before purchase. Any comments online need a response to acknowledge you've seen them and this could be a like or an actual comment.
Social media content is about providing a mix of created content and curated content. Each week I look for Facebook content to share that's relevant – this could be a blog someone has written about the hotel, the surrounding area or things to visit.
Then it's on to create branded posts showing the features of the accommodation whether it be the grounds, facilities, the rooms or special rates. There could be events coming up that you'd like to promote any vacancies you are trying to fill for that weekend.
This content is often produced in Canva, or it could be created on Facebook by using the call now or book now buttons, by uploading photos and creating a video of that content or through the canvas option directly in Faceook. And of course these can be promoted using PPC too.
PPC advertising
Paid advertising in social media can be boosting a Facebook post that has resonated with your audience or creating targeted campaigns as well as cross posting on Instagram too.
Google AdWords allows you an affordable way to get your message out there and a complementary option for social media marketing. It allows you to work across the stages of buyer cycle including brand awareness, consideration, and the decision stages. Then the ability to create ads to be shown to the right audience at the right time.
Setting up advertising campaigns is the first step, but after this, monitoring of keywords, ad sets and click through rates are used to determine the success of the campaign, text and targeting options. A few times each week I go through the data and pause any ads of keywords that are not performing well. If needed I'll add more keywords, or create different ads.
Lead magnets
Graphic design is a skill all marketers need to make sure their content stands out in a noisy environment. Creating content that identifies the pain points of your target customers and that looks appealing is necessary to be able to build your email list and ultimately your business.
Creating a lead magnet is not a daily occurrence but one which allows you to use your creativity and design skills to create action.
Email marketing
Lead Generation campaigns using triggered emails and lead magnets are at the forefront of most marketers. Successful email marketing requires an initial lead magnet to encourage website visitors to share their email address with you. This is the free giveaway you provide that can be triggered by a sign in on your website, lead generation through a Facebook campaign, or via a PPC campaign to get people over to your website to sign up.
Once sign up has been achieved, automated emails will be triggered to send out one a day or one email every two days to step people through your marketing funnel to the end purchase of the product or service. ActiveCampaign and Leadpages are our tools of choice.
While technically email marketing campaigns are automated, you will still need to master the technical aspects such as creating and ordering each email, designing the thank-you pages and also creating the downloads or offers that potential customers will receive. This creation and testing ensure the right people get the right content at the right time.
Analysis of each stage shows where there may be problems in a certain part of your funnel. People may stop opening or clicking on your emails so it's important to understand why. Maybe they didn't like the commitment of a free 1-hour webinar, maybe you sent the emails too frequently. Regardless, if this is happening as seen in a lower click through rate, then it's time to analyse what went wrong and resolve it.
Website development
I don't think a day goes by without me being in the back end of WordPress. With lead magnets, AdWords or blogging, I need to upload blog articles to get more traffic to a website, optimise web pages for SEO, update plugins or make changes requested by clients.
Web development can also be about responding to a comment or review left on my client's website or uploading the latest photos taken at their property.
SEO
SEO is a tactic that is undertaken consistently for our clients. Each day I address tasks that have cropped up like a site crawl have found a 404 error that needs redirecting to another URL. It could be looking at keyword tracking to assess new keywords to monitor, or link outreach.
With a good SEO campaign, you can deliver content to get on the radar of other sites and earn links to your site.
Education
Digital marketing techniques change regularly, and new features come along that you need to be constantly learning about. So a proportion of my day is focused on reading 3-4 articles on all things marketing or SEO related. Whether it's a checklist, new Facebook feature, or Google Algorithm change, digital marketing is fast-paced, and we want and need to stay ahead of the game.
To succeed, you need to educate yourself each day and see what's going on in the industry. This could be by simply saving and reading a useful article that  has come up in your Facebook feed, reading an article from a weekly newsletter that was emailed to you, or reading a question in a LinkedIn group that's been posted.
Keeping your knowledge up to date means you can often utilise new features (and get more reach) from a new feature such as on Facebook when it launched Facebook Live before reach decreases and you need to pay to use the feature.
As you can see, my work at Forj Marketing has me keeping on top of all aspects of online marketing from organic to paid, inbound and outbound marketing.
If you are finding it hard to keep up with your digital accounts, send us a message to find out how we can ease the load for you.
Photo by Bench Accounting on Unsplash