---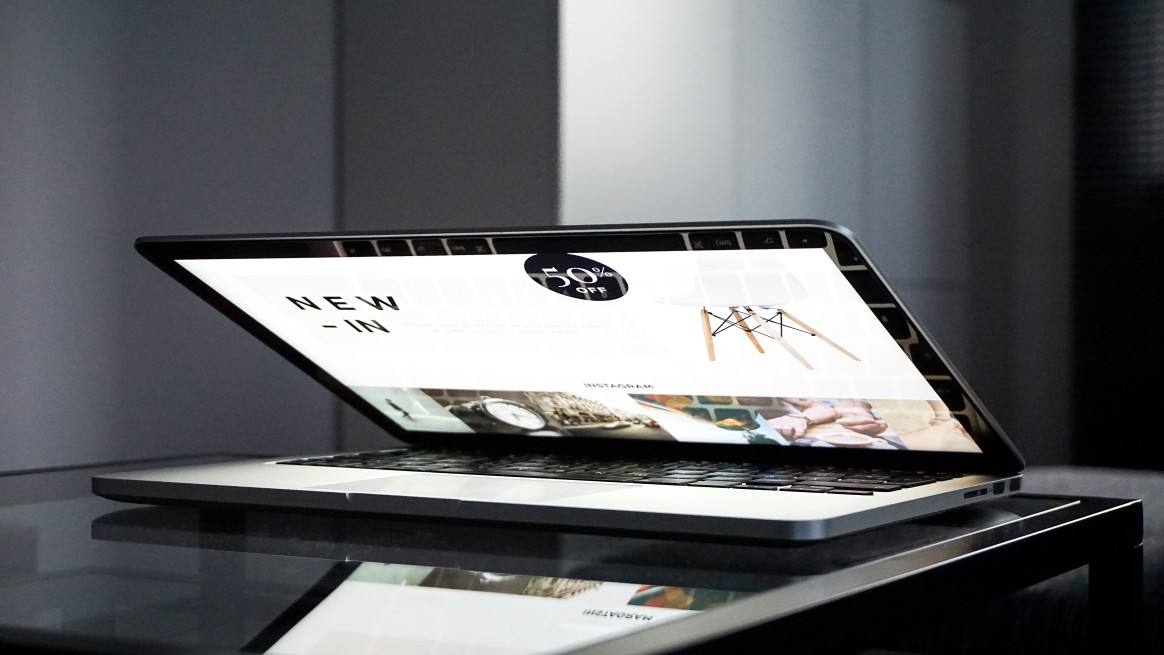 Business / Digital Marketing
Common Mistakes Businesses Make When Approaching Online Marketing
There is so much talk around marketing your business in the online environment of the world wide web that you would have to have your head in the sand to have not heard it. By now you should have realised that for any business to be progressing it is essential that some portion of your marketing dollars are being spent online. You should understand the importance of having a website, and it is pretty readily accepted that you should be doing something with social media.
And so, you decide its time for your business to modernise. You sit down with your manager, your team or you marketing department and instruct them to tech up. (Ok, so you probably wouldn't think to use those words, but you get my point). They all stare blankly at you and begin defending the latest brochure you have had printed, or state that 'Facebook' is just for the kids. But you persist. You see other people moving forward and you want to as well.
This is a conversation I have with so many clients. Its fantastic that they want to progress and have realised that if they don't tackle the online world of doing business that they will be left behind. And so they have a good go at it. But there are some very common mistakes that I am seeing over and over again that need to be addressed if you really are serious about having a success digital marketing strategy.
WEBSITE
When people move from traditional methods of advertising into an online environment, they tend to stick to what they know. There are three really common misconceptions that arise around the concept of having a business website.
Your website is THE most important tool in your marketing toolbox... #marketing #website @mariesharni
Click To Tweet
The first is that it becomes a reproduction of a printed brochure and functions in a similar way. You might have seen them – they look like a brochure –  a one-page spread of information in a static type structure with a few phone numbers and a nice picture to go with it. Websites that are structured in this way are very hard to navigate, near impossible to view on a mobile device and really aren't doing your business any favours. Your website is THE most important tool in your marketing toolbox and you need to see it as a highly valuable source of information for your clients and prospects. Don't get your brothers mate down the road to set up some cheap dodgy thing in an "it'll do manner" so you can cross it off your list Talk to a professional and get it done right. Then walk through the website yourself and see how easy you find it to use. Ask some respectable, switched-on people around you to test your site for functionality and ease of use (user experience) and make sure you have covered all the information you need that your clients are going to be looking for.
The second misconception that surrounds the set-up of websites with newbies to the online world is that once you have your website setup, people will automatically flock to your site and you'll see enquiries coming out your ears. Wrong! This concept is like you having a whole box of brochures printed and then having them sitting out in the back shed hoping people will pick them up! Unless you put it in front of your target audience, they are never going to see it. You need to promote your website consistently and re-educate your clients on where to find the information they are looking for (which is of course, your website). Make sure you list the domain name of your website everywhere you have your business name. They should be inseparable. Business name, website. Phone number, website. For example, on your business cards, under your sign-off name in your emails, on your road signs, in any business directories that you are listed with, print adverts… you get the point. Have it plastered across everything that is associated with your business. Once you get a handle on social media, this is a fantastic place to drive people back to your website. We'll get to that next.
When talking to your web developer/marketing expert make sure they set up Google analytics and have your site indexed by Google so that you can start being found in searches. This is a process that is relatively complicated, but if you mention it, they should be able to help you get started.
Which brings me to the third misconception about websites – that you can have one set up and then you don't have to ever update it again. Strike three! It is essential that you regularly go into your website and update information, prices (if you have them), photos etc so that your websites is always current and an accurate reflection of who you are and what you offer. I went onto a site the other day that had a special offer advertised which had expired 12 months previous… Hmm. Not good. Needless to say I viewed that business as being nonchalant and figured their customer service and products would have a similar vibe. Perhaps not, but that's the impression their non-updated site gave me. Updating the content on your site regularly also helps your reputation with the search engines (Google etc).
SOCIAL MEDIA
Ok, so you have decided that its time that your business got "social". That's great. Here's the number one mistake that I see made over and over again…. People using their business accounts the same way they do/would their personal accounts. This is 'social media for business' suicide. Not only will you find it very ineffective, you will also lose faith in the relevance and ability of social media to generate interest in your business.
So how do you use it differently? Glad you asked.
Your social media business account, whether it be Facebook, Twitter, LinkedIn, Instagram etc etc needs to be the outer net that draws people constantly back to your website and should be a direct and professional reflection of your business in every way – logos, photos, information and so on. Everything you do there should point the way for people to connect further with you, find out more information, or book your services/buy your product. Social media is the conversation starter that allows you to develop a sales relationship further. Time and time again I see posts that businesses use for their social media accounts that rarely have website links. This is a massive missed opportunity. If you post a photo of the new stock that just arrived, link it back to the page of your website that lists the stock; a 'buy now' button for instant purchase; an enquiry page where they can contact you about the stock; or at very least, link them to your homepage.
Social media is the conversation starter that allows you to develop a sales relationship further. @mariesharni #SocialMedia #SMM
Click To Tweet
The second mistake that is a big issue with business social media accounts is that of inconsistency. If you are going to be serious about digital marketing, you have to have a plan and stick to it. It is easy to set up scheduling now, so use the tools that are available – check out Hootsuite or Buffer to get you started. Each social media platform is slightly different in terms of how often you should post and you can see more here about that. I have seen so many accounts that have had a little burst of posts and then disappeared for 2 months, then a post here and there, then nothing for 4 months. This is not something you can do when you feel like it. Do it properly, or not at all. If you don't have the time or energy to get stuck in, then hire someone who will. I now manage about 6 local business Facebook pages simply because the owners know that they need it, but don't want to be bothered with it themselves. Plus they have realised that by paying me, its actually saving them time – I can manage their pages in a ¼ of the time that it would take them. Something for you to consider perhaps?   A small investment here could go a long way for moving your business forward.
The third misconception here is that you don't have to
pay for advertising – the social media networks just work for you and everyone sees your posts. Unfortunately, unless you are a ninja at all things social and have all kinds of connections in the online world, it is going to be incredibly difficult for you to get your brand out there without a little financial boost. The social media giants have stitched up the loop holes and now push you towards paying if you really want to be effective. But the great thing is that compared to your traditional marketing efforts where it costs thousands to have one ad in the local weekend paper, Social media is cheap and your dollar can potentially go a long way. Talk to a marketing professional about setting up some paid advertising on your preferred networks. For some of my clients, as little as $15 per week is getting a reach close to 5000 people.
TIME
What has time got to do with online marketing? Everything!! People often expect that as soon as they launch their website, or set up their new Facebook page that the results are going to be outstanding and people will be beating down their doors. I wish it was like this, but for most of you, it is going to take some time and a lot of commitment. Like any marketing strategy, time and consistency will win out in the end. Slow and steady will build solid foundations and produce a great amount of data that you can use to refine your strategy.
Do you need help getting starting with your online business strategy? Feel free to drop me a line and let's get a conversation started. Contact me here.