---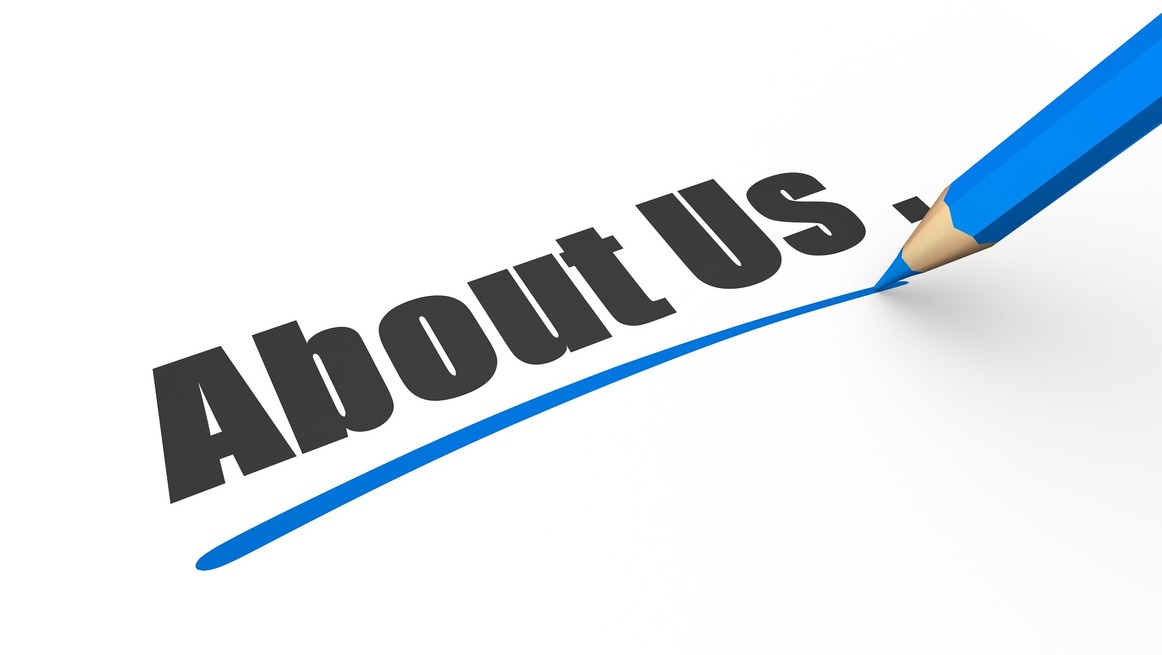 Digital Marketing
Guest Post by Simon Williams from Persuasion Copy.
Your About Us content is not about you. Seriously. It's not there to indulge how great your business is or how successful you are, although it can cover those points.
The page is there to win people over by telling a decent story. By showing them you're human.
Your About Us content is not about you. #contentwriting #copywriting #marketing
Click To Tweet
Why should you care? It's the second most visited page on a website, and usually an afterthought on most business websites. Which is crazy, because visitors who go to an About Us page are sizing you up and deciding if they want to take the next step: buying from you or booking your service.
So what you say and how you say it on this page makes a big difference. The language you use, the brand voice it projects and the style it embodies all give customers a feel for who you are and what value you can give them.
This page shouldn't be left on the back-burner. It's a decision-making page and needs to shine with your personality.
What are the crucial ingredients that make up an engaging About Us page? Here's my recipe.
Answering customer questions
Yes, your homepage should do a lot of heavy lifting here, but an About page must answer them as well.
The essential customer questions you want to answer are:
Who are you?
What do you do?
How does your product or service solve my problem?
What's your story?
How can I trust you'll deliver?
There is no set order to how these questions should be answered but, at some stage, a good About page responds to every one of them.
Trust is the business broker on this page. If you can convince a reader that you are trustworthy, they are more likely to take action. An About page is all about fostering a belief that you, your business and the people working there are who you say you are.
An example is Atlassian's About Page, which goes to work giving no-fuss answers to readers from top to bottom. They start with a video and an opening sentence on the adaptability of their software for diverse business models.
Their mission statement or history covers where they began and where the company is now, covering how their software can empower countless teams across the globe. It's short, very casual and honest, ticking off a host of questions potential customers have about their company and their software.
They even have their values listed halfway down the page. The trustworthy question gets the facts and figures treatment with their expertise, their global customer reach and that their software is on two planets!
Atlassian's content speaks volumes about the company itself; an easy confidence without boasting about it.
Brand voice and personality
Your About page should showcase your brand voice and personality to the reader. Does your content encompass these things? Have you defined your brand voice and how you want to sound to customers?
Your About page should showcase your brand voice and personality to the reader. #branding #voice #marketing
Click To Tweet
If you haven't, check out this awesome article on creating a brand voice. It's a necessity for your content moving forward, and especially for an About page. Take the time to develop one then approach your website content.
Why is this important? Because how you sound matters to your customers. A distinctive voice gives your content personality, making a human to human connection. That's what customers want from any web content: a conversation with someone through your About page.
Personality in About page content is as crucial as the business value you offer to customers. If you can give customers a step up in growing their business through social media but your content fails to build an interaction, well, you'll drown in the ocean of competitors' noise.
Being you and knowing what makes up your business character is how you want to write content, but being individual and unique within that space takes you one step beyond your competition.
That is probably the most important About page ingredient.
For example, The Adventurists About Us Page is fun, lively and bullshit free. Their opening sentence tells you they're 'fighting to make the world less boring'. You know exactly where they're coming from and what they want to give you: unsanitised adventures for people wanting some adrenaline outside of their professional career bubble.
It spills personality everywhere and they want to be clear, the experiences they offer could be dangerous. It's the perfect antithesis for cotton-wrapped adventure holidays.
The Adventurists put what they offer to you bluntly and brilliantly.
Being relatable
Empathy and compassion are social qualities any content must have. As a small business, whether you're a sole trader or fifty-strong working team, communication with your customers comes from understanding their situation and how you can help them directly. An About page invites people through your front door, where a nice coffee or tea is made and some cake shared, and you open up to them.
When you're not honest with potential customers about why they should do business with you, then that connection is distant. Facts, figures, data and awards can help confirm your success yet if there's nothing human in the way it's presented, then it's pointless.
For example, Pittsburgh design agency, Top Hat, does a beautiful job at being honest with its visitors. Sure, they are flippant about the usual tropes, the headline 'insert "we are awesome" quote here says it all, but they talk up what matters to their business: client experience and getting results.
They tell you they only take on as much as their small team can handle and don't burn the candle at both ends. The dollar is not their primary driver. The quality of work is.
This approach speaks volumes of the kind of people Top Hat are. Real.
Storytelling
There's a host of ways to present your About page but the best ones out there always, always tell their story well. Using storytelling to foreground your business and speak directly to your customer's needs is no easy thing to do. Who am I kidding? It's pretty difficult.
How you use story in an About page can vary across the board, because creativity is a big part of telling one.
The only things that matter in About page storytelling are how your reader connects with your content and if they get something out of reading it.
A good About page is about your customer, their needs and what you can do to make their lives better. How you tell your story and intertwine your benefits to them is the hardest part of an About page. There's no hard and fast guidelines to follow.
One example I've got uses storytelling in a brilliant long-form style. Invisible Creature make their story about becoming an independent design company, well, cool.
Brothers Don and Ryan Clark take you through their major influences on design (their grandfather, who worked for NASA), their passion for punk music and playing in metal bands in the Seattle scene. I didn't mention their foray into album art covers, Grammy nominations and meeting former President Obama.
The brothers have had some amazing life experiences and the way they tell their story underpins how impressive they are, as well as their passion for design and illustration.
Everyone has a story to tell. It doesn't have to be as lively as the brothers' but, if you structure it right, people will want to find out more.
Your value or benefits to customers
We've touched on this point throughout the article but, when you're a business, telling customers what benefits they get from buying your product or service on an About page will give them one more reason to take action.
Some About pages put this right up the front of the page, others scatter it inside their company background. All make the effort to communicate this value somewhere in their page content.
It doesn't need to duplicate what your services or product pages say, but your About page should distil that message of value. Refine and repeat, in an interesting way.
Good copy moves readers from one sentence to another without disturbing the flow of the content. Be as succinct as possible. If your story must be pruned down then do it. Only put what's needed to convey the value and your story, nothing more.
A good example of balancing telling a story and talking value is Darren Rowse's Problogger About Page. It's as long as it needs to be, touching key milestones from publishing his first blog to having it provide an income on its own. He moves on to why he created his website – to help other bloggers learn the skills of blogging – and tell his journey from being a part-time blogger to a full time blogging machine making good money.
The page finishes with a host of different actions readers can take after reading the content. Podcasts, social media links, books and subscription methods, almost too many ways of taking some value from the Problogger site. His story is clear and concise, wrapped around those ample benefits to taking blogging seriously.
Calls to action
If the About page helps readers make their decision, then don't trip them up. Whatever your call to action is, make it easy to take up, be it a 'Sign Me Up' button at the end of the content or full contact details the reader can use or social media links.
What you shouldn't do is leave the reader with nowhere to go. Something's got to happen, so place a good call to action there.
Any call to action also needs reviewing and testing. You don't set and forget it. Maybe a full form completion can work better than a 'Book Now' button on your page, but you won't know unless you test them.
A simple example is Shape Design.
Shape Design's page rolls through pithy copy, team member photos/social media links, clients and some testimonials. Right at the end, the phrase 'Let's make something great together' and a 'Start a Project' button demonstrate conviction that readers coming down this far are ready to contact them. They've placed the pieces beautifully along the path and can ask users to take the next step.
So take these ingredients and cook up some About page content that isn't the ordinary spiel of inward looking self-importance. This page puts your best foot forward on how your customers hear your story and gives them faith in what you can do for them.
Your About page is worth people's time and attention. Just execute your approach right.