---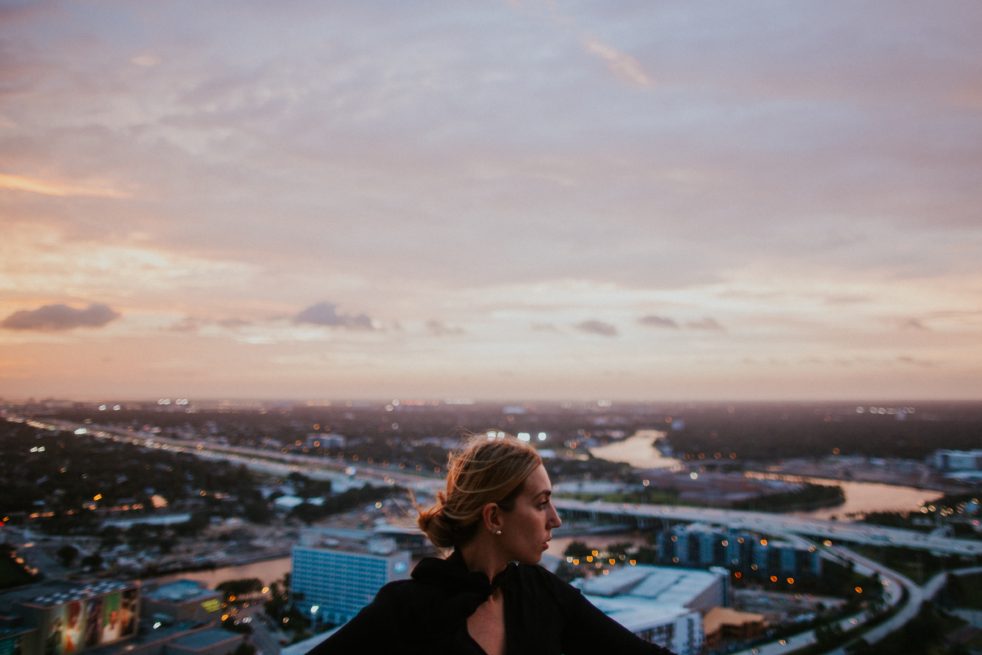 Creative Writing / Travel
Everyone that falls under the writing profession umbrella has felt the frustration of writer's block, and when it comes to writing blog content that is creative and individual, the mental wall can seem even harder to break through. You can try cleaning and tidying every room in your home to embrace the saying "tidy house, tidy mind"; you could fill your office with new artwork for inspiration; or you could even read through some of your competitors' blogs to see what content is popular…but still the block remains.
Taking some time out of your usual lifestyle and setting off with your laptop in tow, could be the desired change up your mind needs to get the creative juices flowing again. If you have been running your blogging business for a number of years, it is no wonder that you feel like you are running out of ideas. Getting out into the world, whether that be driving in any direction for a few hours and seeing where you end up or getting on the next plane leaving from your nearest airport, could give you that lightbulb moment you've been yearning for. Here are a few reasons why travelling while you work may just be the creative push you need.  
Get a Breath of Fresh Air
Not just metaphorically speaking, but literally also. This saying resonates with a lot of people who love to travel, and for a very good reason. Switching up your routine can be like opening the windows of your mind to a gentle summer breeze. Looking for an office space for rent in a city you've never been to before may seem like a daunting prospect, but could be a move that opens up an entire river of opportunities for you and your business. You can network in a whole new sector of the industry, and see the world from a different perspective – which can work wonders for creativity. If you are usually found treading the high street, however, it may be time to escape to the countryside. Search for the opposite of what you are used to (within reason of course) so that you can jumpstart your imagination with a new stimulus.
Different Sights, Culture and People
Going out into the world and gaining some first-hand experience of different cultures and walks of life is a great way to add variety and authenticity to your work. You could choose to simply head anywhere that is new, or you could consider locations that would best serve your purposes for your writing niche. For example, if you are writing a fashion blog, heading to London, Milan, New York etc. will put you on the map of fashion weeks and runway shows. Of course, going to Ibiza and spending your days downing cocktails may not help your creativity, but immersing yourself into a city that is completely different to your own may burst your uncreative bubble and open your eyes to content you had never considered writing. You may find the opportunity to open up a whole other section to your blog after you discover an interest or love that you never realised you had. This is all about broadening your horizons and giving you the chance to grow as a person. Meeting people from different walks of life and learning from their experiences will benefit your creativity and open your eyes to new possibilities. Experience the world first hand and start having some adventures of your own.
Travelling Will Boost Your Mental Health
Mental health is more than just the struggle of dealing with labels like anxiety or depression. Your mental health is the essence of who you are and what you are capable of. Being stuck in the daily 9 to 5 grind, wasting hours of your day stuck in a car driving to work, sitting at a desk all day, not getting enough fresh air and exercise, all contribute to how you feel. By breaking free of those office chains you free yourself from the monotony of daily life, allowing your health and your creativity to soar. If you head somewhere sunny, you may realise that working in an office away from sunlight in a dreary city all the time actually meant that you were vitamin D deficient. Vitamin D can only be sourced by the body through natural sunlight, and being inside all day will not help that. A few of the main symptoms of vitamin D deficiency are lethargy and depression, so heading somewhere sunny to sit on a beach while you work could do you the world of good.
You Can Start To Tick Off Your Bucket List – And Blog About It
It seems like quite a few people in the blogging world sport a bucket list of things that they would like to do or places they would like to travel to before they are no longer able to do so. If you don't have one on your blog, you will probably have one in your personal life or a similar list of goals that have the rough makings of a common bucket list. Unfortunately, daily life can condition us to constantly use the phrase "one day…" however the time we have to actually get to that day gets smaller with every hour that passes. Blogging gives you the wonderful freedom of being able to work on a computer anywhere in the world – why not take advantage of that and start fulfilling your wishes and dreams in life? Even if you're bucket list consists not of destinations, but activities like skydiving, paragliding or white water rafting – ticking those activities off your list in a destination such as Lake Bled or the Grand Canyon is going to be so much more memorable than over in your hometown on a dreary Tuesday afternoon. Not only can you enjoy yourself and make great memories by working as you travel and tick off your bucket list, but you could end up gaining extra followers and support by blogging about your adventures and detailing the things you have done as well as how you managed them. You never know, you might end up with some great suggestions from followers that cause your bucket list to grow even longer.
Hopefully, these ideas have given you a bit of inspiration about how to break through that creative block and find a new lease of life for your blog.
Photo source: Photo by Ivana Cajina on Unsplash